Strike Authorization Votes Continue!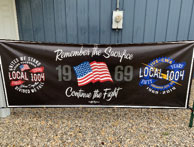 On April 16, 2019 the members of IUE-CWA Local 1004 in Arkansas City, Kansas voted unanimously to support a Strike Authorization for the 2019 GE National Contract Negotiations. The members of Local 1004 are prepared to fully support the International IUE-CWA and the CBC negotiating committee. Local President Jake Aguinaga spoke proudly of his members and their resolve, "Because of the hard work of our members, GE Aviation has been very successful, and it's time we received our fair share of that success. Our members are no longer willing to accept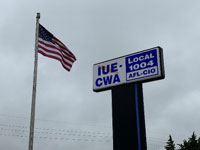 concession bargaining." That message was loud and clear on April 16th when the members voted unanimously in favor of the Strike Authorization Vote.
The officers and members of Local 1004 are proud to host the Unions of the CBC on May 17th and 18th for a tour of the GE Strother Field plant and a Local 1004 Negotiations kick-off picnic/rally!