Strike Authorization Votes Continue!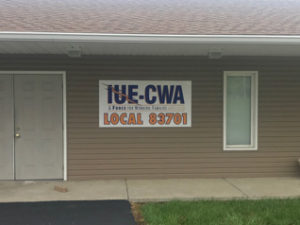 The membership of IUE-CWA Local 83701 in Madisonville, Kentucky voted unanimously on April 25 in support of the strike authorization for the 2019 GE national contract negotiations.
At the meeting, the membership spoke of the losses we have endured over the last several contracts just to sustain the business. Local President Andrew Blades stated,"2019 is a new time for the business and a time for the membership to get their fair share! We also have to remember all those Retirees who built the foundation we have today. We need to build from that not allow any more destruction!" President Blades and the other members of the Coordinated Bargaining Committee will kick off bargaining in Cincinnati, Ohio in June.