CBC Negotiations Day 8 – Wednesday, June 12, 2019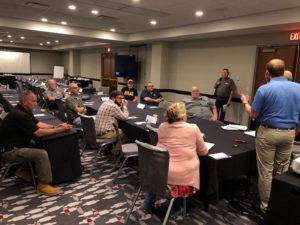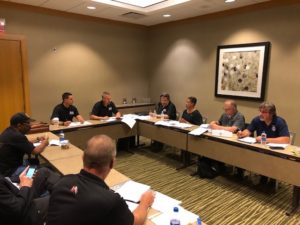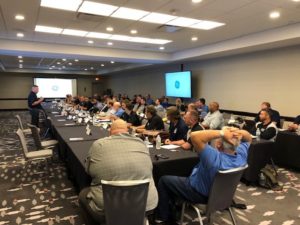 In a show of solidarity, the Union Coordinated Bargaining Committee (CBC) requests all Union members, at all GE sites, wear their CBC black t-shirt tomorrow, Thursday, June 13th.
 
Halfway through week two of negotiations, significant distance remains between management proposals and union proposals on many important issues.The retirement subcommittee has met regularly and continues to discuss proposals.
 
The healthcare subcommittee has been meeting several times a day. The parties have been providing counters to each other's proposals. As our membership has stated in surveys, healthcare continues to be a main topic of conversation at the negotiation table.
 
The contract language and wages subcommittee are continuing to address language concerns. It is unlikely wages will be an in-depth topic of discussion until healthcare proposals are further discussed and close to agreeable terms.
The subcommittees are meeting regularly and continued late into the evening on Tuesday. Subcommittee meetings resumed on Wednesday morning.