CBC Negotiations Day 7 – Tuesday, June 11, 2019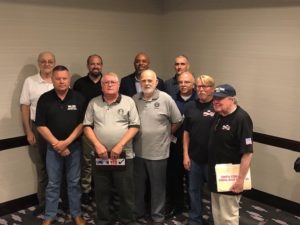 The Union Coordinated Bargaining Committee (CBC) and GE started the seventh day of negotiations with 'Retiree Day'. The parties acknowledged the hard work, service and respect of all retired union members. Several retirees spoke on issues of importance.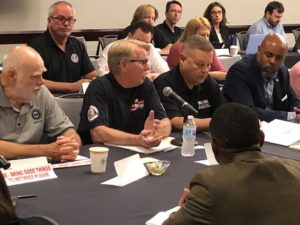 William Kerr, IUE-CWA Local 301, 42 years of service, is a multi-generational union member. William discussed the importance of retiree healthcare and pension promises from GE.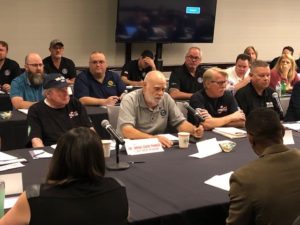 Ted Shimkowiak, UAW Local 647, 43+ years of service, served as a union representative during eight nation negotiations. Ted outlined the guaranteed promises GE made for post 65 retirement benefits and the need to reinstate the benefits for all employees.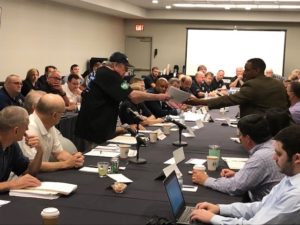 Kevin Mahar, IUE-CWA Local 201, 55+ years of service, voiced concern over the need for retiree support and advocacy. Kevin outlined his continued support in aiding members in the enrollment process for Retirement Reimbursement Account (RRA) benefits. He voiced his fear of funds not being utilized by retirees that may be eligible due to the cumbersome process of applying for the benefits.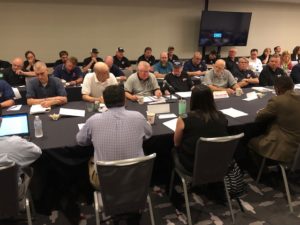 Terry Elfers, IAM Local 912, 30 years of service, continued the conversation on RRA. Terry outlined the rising cost of prescriptions impacting the wallets of retirees and concern on the under-funding of the pension plan.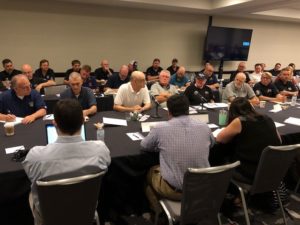 Marvin Sisk, IUE-CWA Local 701, 25 years of service, thanked the parties for the opportunity to come and speak. Marvin made it clear GE needs to stop cutting benefits. "I see people every week that are hurting and struggling", said Sisk. He continued, "Retirees should not have to choose between paying for medicine and buying food."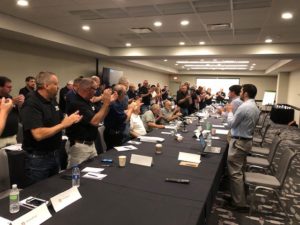 The afternoon session continued with subcommittee meetings on healthcare, retirement and language/wages. The CBC and GE continued discussing proposals and the other party's comprehensive packages.
 
Union members at all GE sites are being requested to wear their CBC black t-shirt on Thursday, June 13th. 
See daily up-dates at GEWorkersUnited.org