Home
Brothers and Sisters, the IUE-CWA Bargaining Committee has been in Dayton, Ohio this week working on demands for when we return to the bargaining table with GE. We have spent the week analyzing the ratification vote and reviewing our members' concerns. We have spoken directly with some local Executive Boards on key issues for their memberships. It is accurate that certain benefits such as the Supplements to the Pension and SERO/PCPO have expired. While the bargaining team will fight hard to recover any and all expired benefits, the contract rejection has had an impact on benefits. We appreciate the IUE-CWA membership's patience and support as we work hard to rectify the situation. We will of course post any updates on next steps as they occur.
In Unity, IUE-CWA National Bargaining Committee
DAILY bargaining updates are published to the home page. ARCHIVED updates can be found in the "GE News" section. Click here
---
Featured Face of GE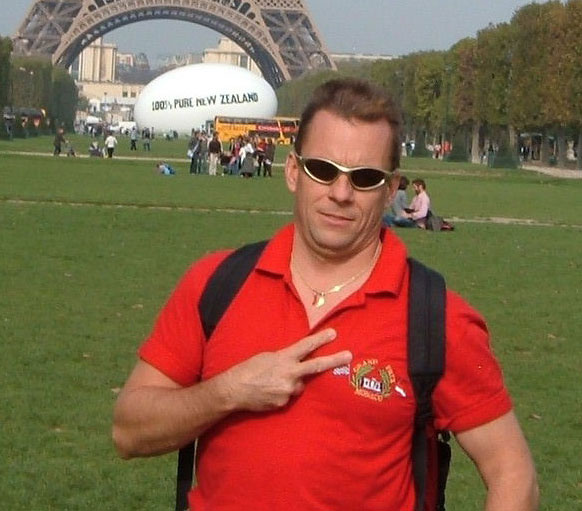 Edwin A Brush
GE Plant/Location: Niskayuna
Years Employed at GE: 23
Union and Local: 301
Specific Job at Location: Class a toolmaker / charismatic leader
Family or personal information you would like to share: 3rd generation GE employee with a strong union loyalty. Ready to fight for what is right. Its not about me, its about what is right for the younger members of our workforce!!
Hobbies/Interests: Top ranked competitive marksman!! Top sharpshooter in NYS Sporterifle league.
Any Community Involvement: Electric City Bike Rescue – Chief Bicycle Acquisition Specialist!! Rescued over 500 bikes in the last 5 yrs!!
Issues Important to You: Loyalty, respect, morals, ethics… Doing the right thing not just sometimes, but everyday!!
A quote about working at GE, about these upcoming negotiations, or about your union membership: Fight for what is right!!
Anything Else: Live, laugh, love!!!